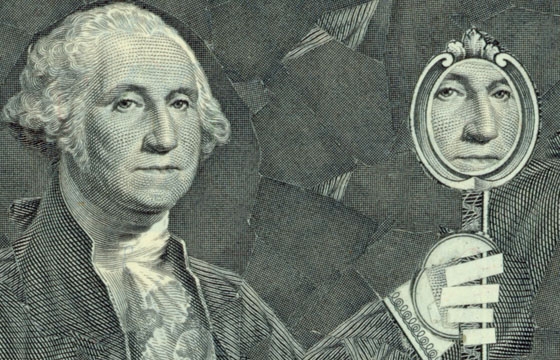 Juxtapoz // Friday, January 24, 2014
The Avant/Garde Diaries has done it again with a fantastic video that artistically documents the money portraits of Mark Wagner. The artist is masterful at arranging and re-arranging American dollars into elaborate portraits of politicians and famous works of art... this video does his work justice.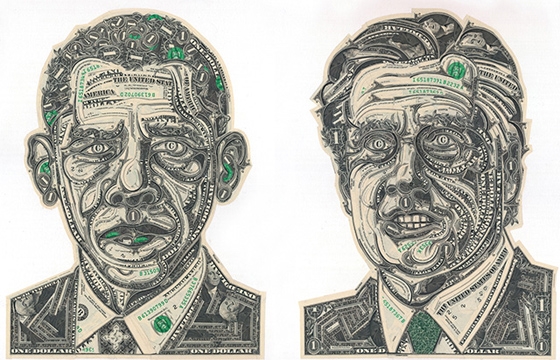 Juxtapoz // Thursday, November 14, 2013
We've featured the currency collage work of Brooklyn-based artist Mark Wagner before. Wagner sees the dollar bill as "the most ubiquitous piece of paper in America." Using his well known collage skills, the artist has created some intricate and fantastic currency collages using the dollar bill. This morning we take a look at this beautifult video of the artist by The Avante Garde Diaries...