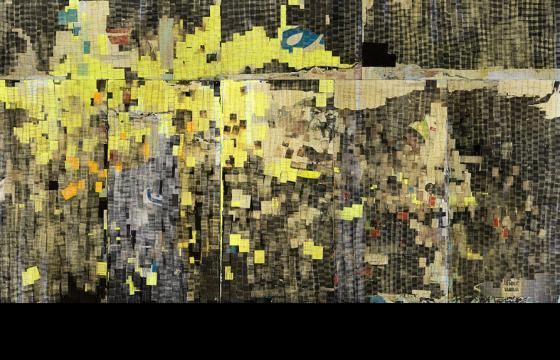 Juxtapoz // Friday, October 12, 2012
Mark Bradford is best known for his large-scale paintings made from materials that he gathers from the streets around his Los Angeles studio. Using both collage and décollage techniques, Bradford creates abstract works that can be seen as topographies of the city's physical as well as social, economic, and cultural landscape.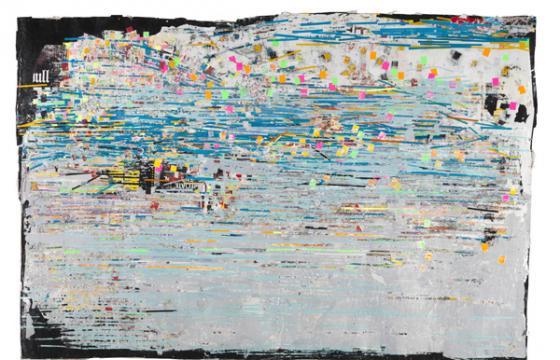 Juxtapoz // Monday, March 19, 2012
Mark Bradford is an LA artist that grew up and still currently resides in South Central Los Angeles. His practice emerged from many environmental inputs. Growing up around a family of seamstresses and working at his mother's hair salon before going off to art school, Bradford's use of materials and sensitivity to the imminent characteristics of these materials appears to have evolved from these influences to his development.