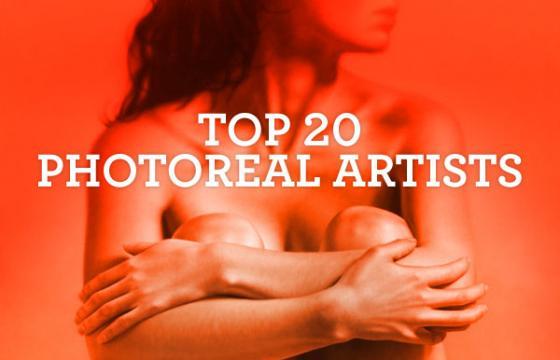 Top List // Thursday, December 13, 2012
Over the past 6 months, we have noticed a trend that we thought was true and was proven correct. Our readers love a good hyperreal, photorealstic painting. Each artist with the skill to create a photorealistic piece has their own style and strengths, and we combed over our content from the past year to bring to you the very best photoreal painters featured Juxtapoz.com. Don't blink and make sure you look closely. These are the talents that make you have a double take.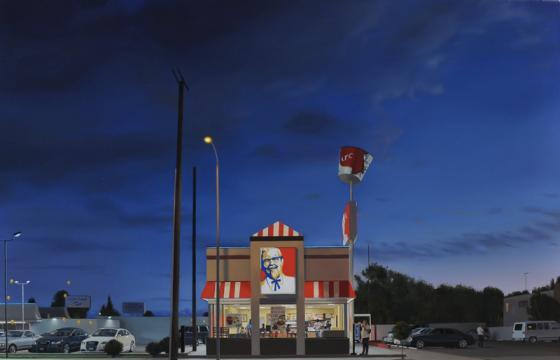 Juxtapoz // Wednesday, July 04, 2012
Nothing says Americana and 4th of July like a good painting of a KFC and a stereotypical mall scene. Marc Trujillo's paintings are exactly what we wanted to find this morning; well-rendered scenes of banal "anywhere America"; the fast food stops, the malls, the parking lots that are truly the fascinating and all-encompassing shared experiences that we as Americans can relate to. Brilliant work.