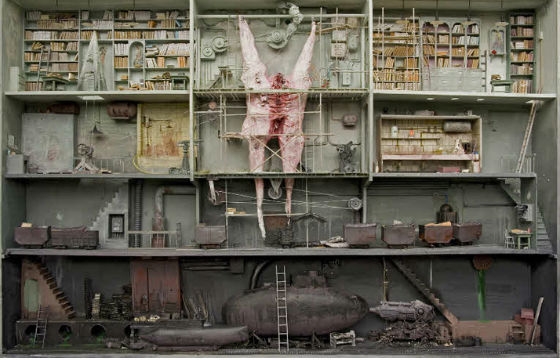 Juxtapoz // Thursday, October 09, 2014
Marc Giai-Miniet's distinctively eerie aesthetic quite possibly comes from his exposure to images from the Holocaust. His work, exploring memory and its physicality, will be shown this month at the Jonathan LeVine Gallery in New York City, as part of a solo show, Théâtre de la Mémoire.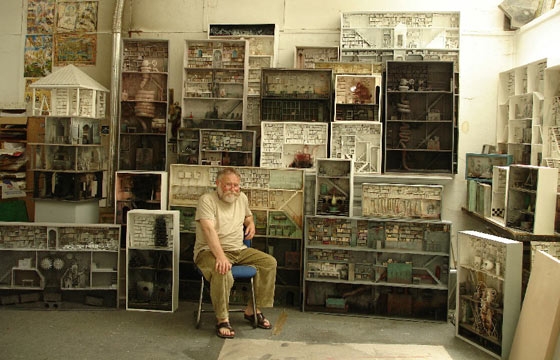 Juxtapoz // Wednesday, August 06, 2014
French artist Marc Giai-Miniet constructs his intricate 'Boxes,' placing small characters and grim scenes inside the empty spaces where unknown events have taken place. The miniature libraries, fictional attics, laboratories, storage rooms and interrogation cells are filled mostly with books and unknown experiments.