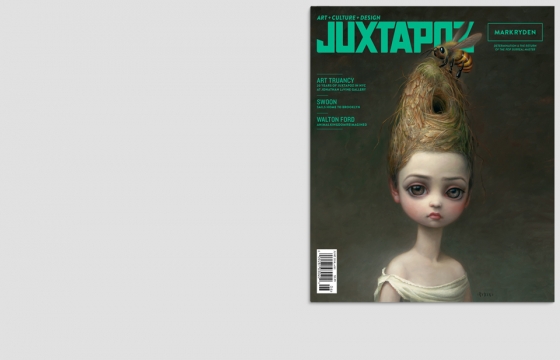 Juxtapoz // Tuesday, May 06, 2014
June 2014 is a special issue for Juxtapoz Magazine. Not only do we get to celebrate the return of Mark Ryden and his brand new exhibition "The Gay 90s West," but this issue marks our special feature and behind-the-scenes story on our 20th Anniversary exhibition, "Art Truancy: Celebrating 20 Years" at Jonathan LeVine Gallery that runs May 15—June 14, 2014...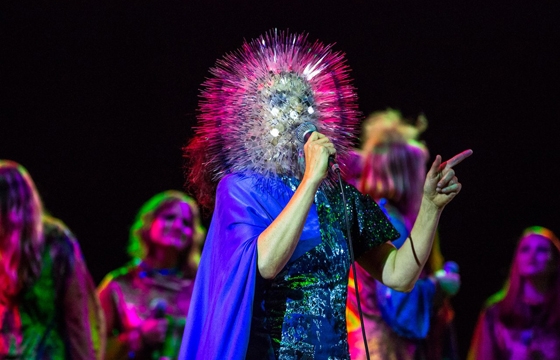 Juxtapoz // Friday, June 14, 2013
The person singing underneath that crazy, incredible looking headpiece is Bjork. Surprised? Probably not, if you showed us a picture of a woman singing in a crazy outfit that would probably be our first guess too. The headpiece though, was designed by Maiko Takeda and is one of a series of similar pieces entitled Atmospheric Reentry. Maiko grew up in Tokyo and moved to London to study Jewelry Design at Central Saint Martins College of Art and Design. She is currently working on her Masters in Millinery at the Royal College of Art.