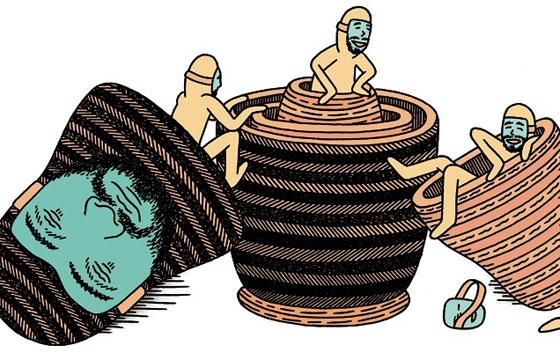 Juxtapoz // Tuesday, March 18, 2014
Luke Ramsey is one of the founders of Islands Fold, an artist residency located on Pender Island, B.C, Canada. Luke has collaborated with over 100 different artists to date and exhibits internationally. Luke's work is about finding harmony in organized chaos.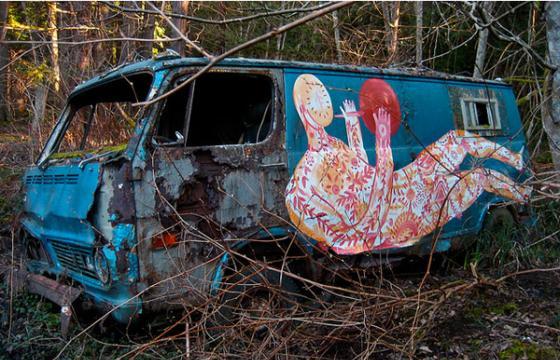 Street Art // Monday, March 26, 2012
Street muralist, Doodles and Luke Ramsey, who is a co-founder of the wonderful artist Residency Islands Fold, collaborated on this classic abandoned van that was left to rust in the woods.