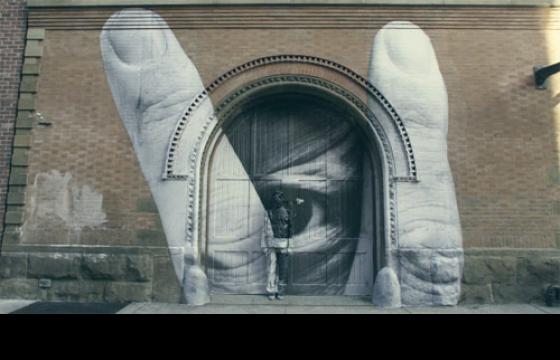 Juxtapoz // Tuesday, April 10, 2012
With JR being one of four cover artists for our special May 2012 Public Art investigation and report, we look at the French photographer and public artist's project with famed Chinese artist Lui Bolin on the streets of NYC. Shot on Elizabeth Street in Manhattan, the video shows the bes of JR's work with the camouflage style of Bolin.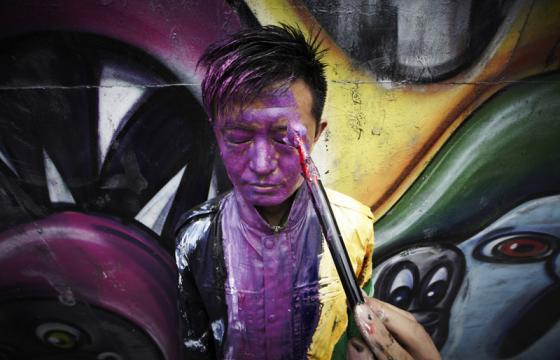 Juxtapoz // Wednesday, June 22, 2011
Kenny Scharf is an icon of both street and fine art in NYC, and Lui Bolin is the fascinating artist who paints himself into disguise, blending into the backgrounds in which he places himself in front of. The two artists just teamed up in NYC for a collaborative piece.