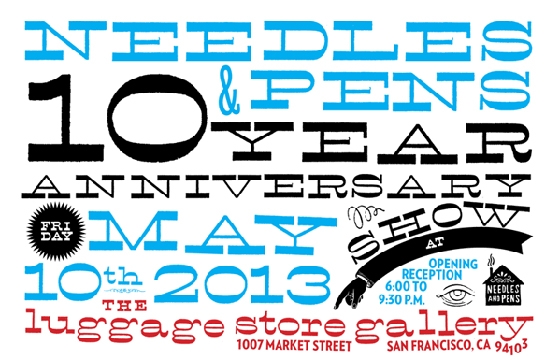 Juxtapoz // Thursday, May 09, 2013
One of our favorite institutions and longtime supporters of the local San Francisco art scene, Needles and Pens, have now officially been doing their thing for 10 years aka a decade! Round of applause everyone! In celebration of this awesome accomplishment they are throwing a massive group show with over 70 participating artists, a book release, and live bands at the opening reception. Party! The opening reception goes down tomorrow, May 10, at the Luggage Store in San Francisco and we strongly suggest you come out to this very special event.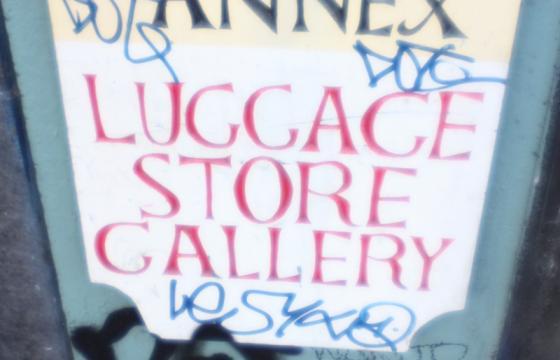 Juxtapoz // Saturday, November 05, 2011
A benefit for the Luggage Store (one of the great galleries of SF) happens tonight, November 5, featuring a special performance by Devendra Banhart and artwork for sale by Barry McGee, Os Gemeos, Clare Rojas, and many more. Head out to support as all $$$ goes to benefiting the non-profit Luggage Store Gallery.