Tattoo // Thursday, September 20, 2012
Some incredible rendering of black and grey portriature from the guys over at Lowrider Tattoo in Santa Ana, CA. Chuey Quintanar and Jose Lopez have created these beautifully done custom tattoo's on some fortunate souls. The shop has won countless awards at tattoo conventions and now employs four other talented artists besides Jose. A second location is to be opened soon in Riverside, California.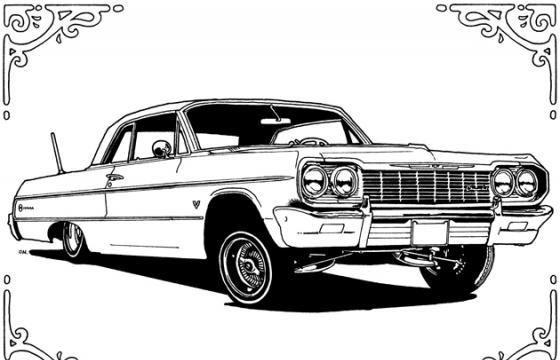 Juxtapoz // Thursday, May 12, 2011
Dokument Press is set to release the Lowrider Coloring book, and with Juxtapoz magazine's roots in car culture, especially in the work of Robert Williams and Mister Cartoon, we are happy to see that audiences will get to color the classic and most popular Lowrider models.