Music // Monday, October 28, 2013
Sadly, we feel like a major chapter in the world of art and music passed away yesterday with the death of legendary musician and member of Andy Warhol's inner circle, Lou Reed. Fronting the influential Velvet Underground (house band of Warhol's Factory) as well as a successful solo career, Reed was an icon of NYC, and of rock culture at large.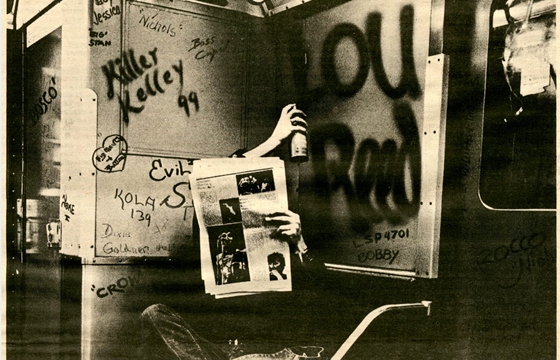 Graffiti // Thursday, April 18, 2013
Before your mother knew who "Twist" or "Banky" was, you know, back when graffiti was culturally unacceptable to just about everyone, Lou Reed went and made this advertisement for his album "Lou Reed." Everything and most certainly the title, is perfect. This is a good reminder to break out our Velvet Underground vinyl more often.