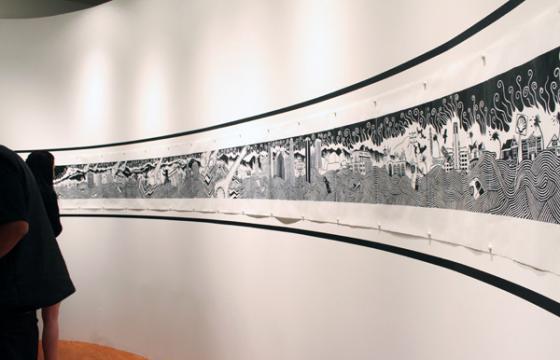 Juxtapoz // Tuesday, May 01, 2012
We stopped by the opening reception for Stanley Donwood's latest solo exhibition, "Lost Angeles" at Subliminal Projects this past weekend. Lost Angeles will feature a new body of work where Donwood extends his poignant perception on the impact of current societal trends and behavior towards Los Angeles. His visual meditation on society envelopes viewers in a beautifully, graphic landscape of impending doom. The fluid black and white scene resonates with honesty and forewarning. Photos and more after the jump….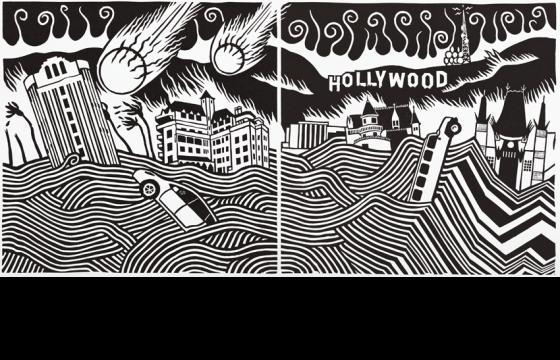 Juxtapoz // Saturday, April 28, 2012
Stanley Donwood, who has ceated the visual identity for superband Radiohead for nearly 20 years, will be opening a new series of works at Subliminal Projects on April 28, 2012, with the exhibition Lost Angeles. Continuing on Donwood's theme set with his London Views series, Lost Angeles will be highlighted by a 18-foot apocalyptic panorama of the City of Angels being destroyed by fire, flood and meteor storm.