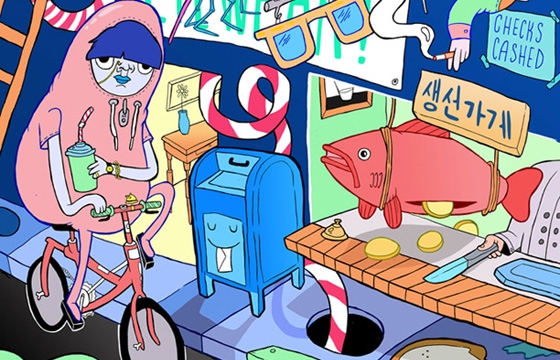 Illustration // Friday, March 21, 2014
Logan Fitzpatrick is an illustrator / artist / painter from Buffalo, NY who currently lives & works in Brooklyn, NY. Snacks and goofy creatures sporting oversized glasses fill his colorful cartoon visions. A graduate of the Communications Design program at Pratt, Fitzpatrick cites hummus and the internet as his only true loves.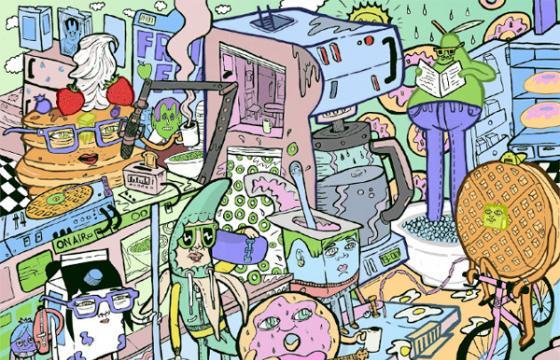 Illustration // Friday, January 18, 2013
Logan Fitzpatrick a young artist and illustrator living in Brooklyn, NY and currently attending Pratt Institute with a focus in Illustration. He has received two American Graphic Design Awards from GD USA, featured on Toy Design Served, & worked with Gallery 1988 and HelloGiggles among many others. Prepare to get your mind warped into hyper-speed from a donut induced jet-ski tail spin, hosted by your favorite shredding dolphin, with whipped cream on top. Furby Love.