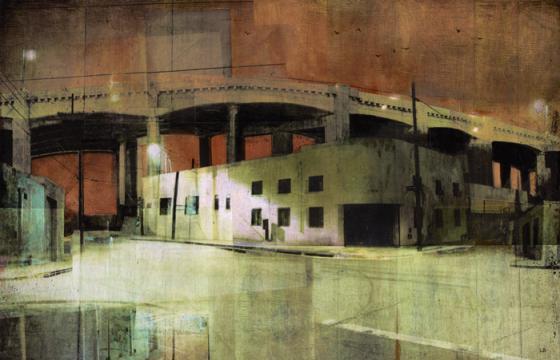 Juxtapoz // Wednesday, October 17, 2012
A native of France born of Italian parents, Liz Brizzi grew up in Los Angeles. Inspired by urban themes, she loves to portray the beauty she captures in the raw, desolate and industrial aspects of cities and their outskirts. Her unique mixed media technique begins with the manipulation of her original photography collaged onto acrylic painted wood panels, finally blended within layers of colorful acrylic washes.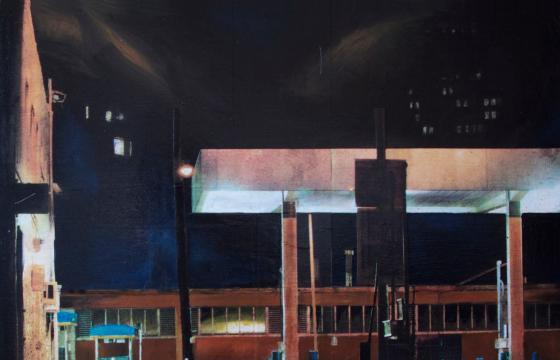 Juxtapoz // Saturday, February 04, 2012
Tonight, February 4 at Thinkspace Gallery, Liz Brizzi will open a new series of works based on landscapes of the streets and alleys of Downtown Los Angeles. The LA-based artist spent more time working on the architectural elements of her scenes as opposed to the more lifelike work she has created in the past.