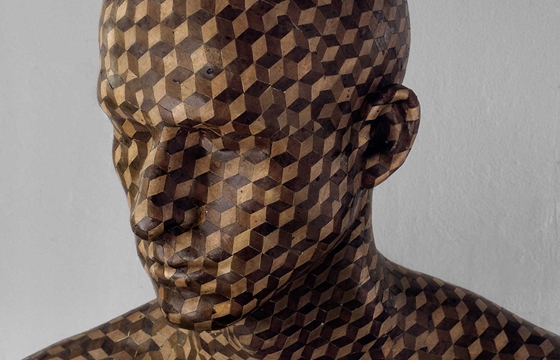 Juxtapoz // Monday, September 29, 2014
Using different types of wood for different works, Levi Van Veluw bends this relatively rigid material to his will by applying it to a replica of his face. This results in a myriad of cracks and grooves that testify to a notable tension of material and form.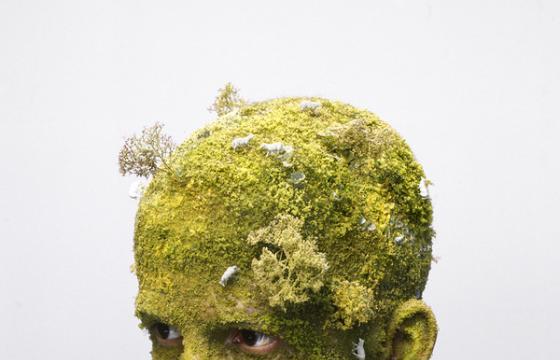 Juxtapoz // Wednesday, December 12, 2012
This 4-piece series reinterprets the traditional landscape painting, removing plots of grass, clusters of trees, babbling brooks from their intimate 2 dimensional formats and transposing them onto the 3 dimensional contours of his own face. Thus a fresh twist is given to the obsession inherent in the romantic landscape of recreating the world and simultaneously being part of it. The romantic landscape and self-portrait genres are combined as a means of re-examination.