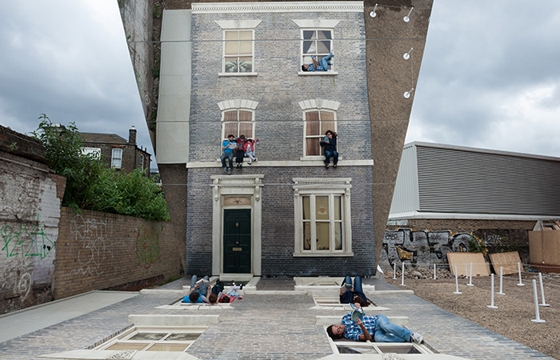 Juxtapoz // Thursday, June 27, 2013
While we wish we could experience most of the things we post in-person, every once in a while we come across something (often installations) that makes us even more jealous of those who get to see it for themselves. This optical illusion by Argentine artist Leandro Erlich is one of those. The piece uses a wall of giant mirrors to make it seem as though visitors are climbing and jumping along the vertical wall of a house!
Juxtapoz // Tuesday, January 24, 2012
Installation artist Leandro Erlich has created an illusion at Le 104 in Paris that allows its participants to relish in a moment of gravity defying pleasure as they watch themselves mirrored onto a building facade.