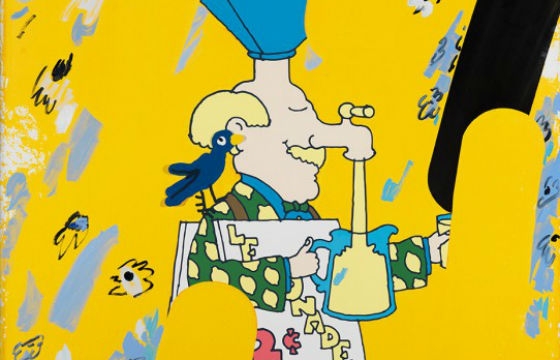 Juxtapoz // Monday, December 15, 2014
We've been fans of Laura Owens' work for a while now, so we popped over to her website to see what she's been up to lately. Found objects, bicycle wheels (a la Duchamp?) and illustrations that look like they could be from 1970's children's books are all elements of her latest pieces, which we're digging.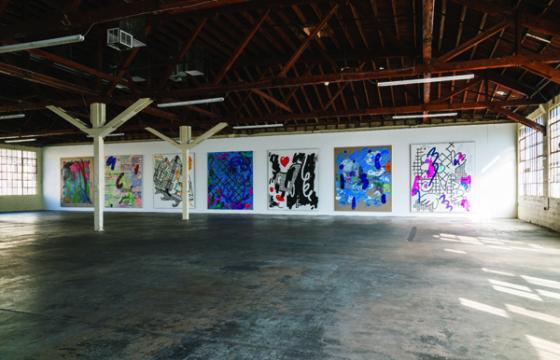 Juxtapoz // Tuesday, February 19, 2013
Definitely a show we are going to see in person if we can, because these stunning nearly 12-foot tall pieces look grand in the new Ooga Booga #2 space in Boyle Heights, Los Angeles. Ooga Booga has always been an epicenter of good art and culture in Chinatown, but this new space, especially with LA-based artist Owens' work in it, looks like it will be a great space for exhibitions in the months to come.