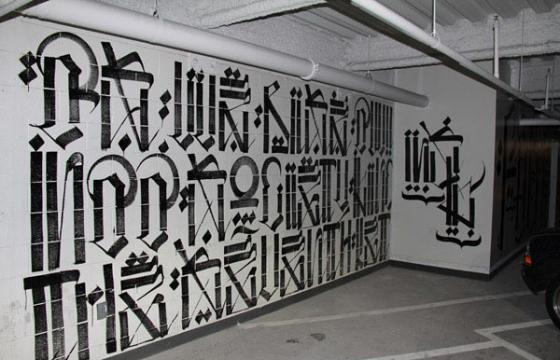 Juxtapoz // Tuesday, February 22, 2011
We, or more so, one of our staff members, made it down to Las Vegas for the 3-day weekend, and stayed at the new Cosmopolitan hotel. In between "those things you do in Vegas but don't mention to others once you leave because the ads tell you to," they snapped a bunch of shots of parking garage, featuring work by RETNA, Kenny Scharf, and Shepard Fairey. More photos after the jump . . .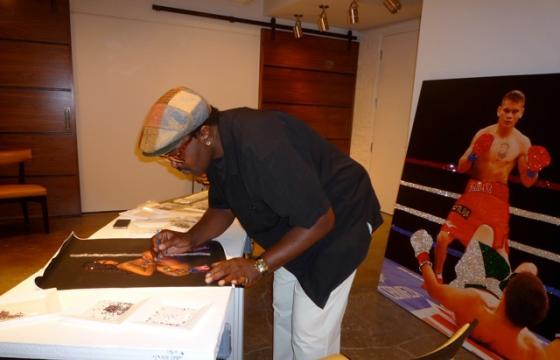 Juxtapoz // Monday, December 27, 2010
We wrote last month about RETNA painting at the Cosmopolitan in Las Vegas, and now the hotel has brought in legendary NYC artist, filmmaker, and hip-hop pioneer Fab Five Freddy to be the first artist-in-residence at the hotel's P3 Studio. Fab's new body of work is a series of photographs of celebrated boxers and anonymous show girls are enlarged, digitally altered and printed on canvas, then adorned with Swarovski crystals, artfully placed to make the works pop. Pictures after the jump . . .