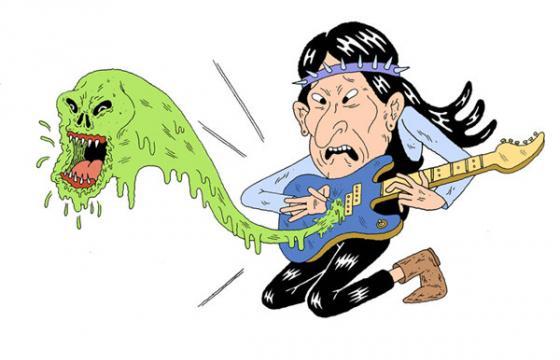 Illustration // Friday, September 28, 2012
Kyle Platts is a freelance illustrator and comic book artist with a deeply set sense of humor, wit and satire. His work borders on the grotesque in the most innocent, animated way possible, occasionally poking fun at current events, politics and day-to-day life. He is currently living in South-East London.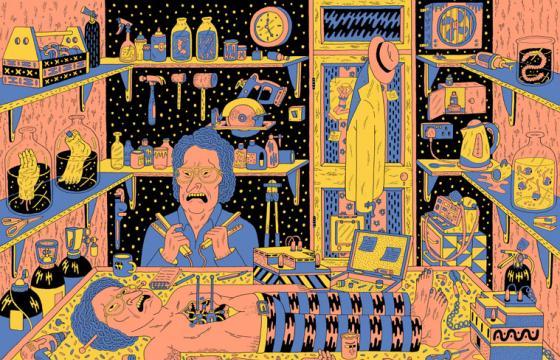 Juxtapoz // Thursday, June 21, 2012
Pleasantly vibrating plasticine hues, wrinkling, sweating flesh, flying chicken drumsticks, dismembered body parts, and reoccurring patterns are some of the contests within Kyle Platts illustrations that make up his world of disgusting, enthralling, hyper-detailed comic-style drawings.