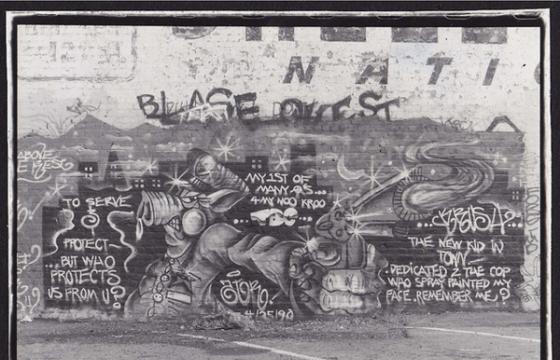 Graffiti // Thursday, September 01, 2011
"Dedicated to the cop that spray painted my face.  Remember me?  Only back in Psycho City days could someone pull this off without being spray painted in the face a second time.  1990 classic by Krush.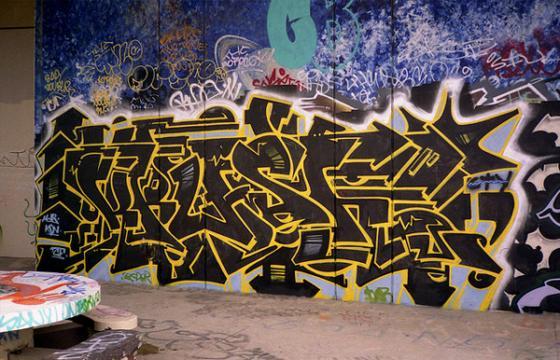 Graffiti // Thursday, July 07, 2011
A classic two color burner from Krush at the old Venice Beach Pit.  B-boy summit anyone?