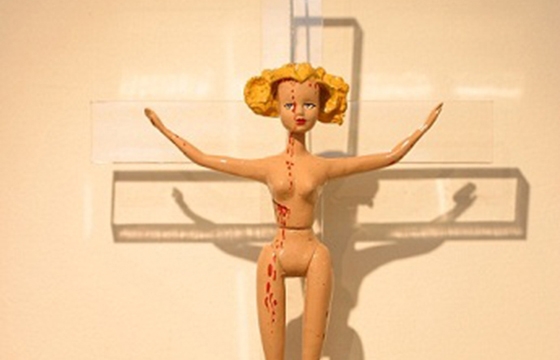 Erotica // Tuesday, May 07, 2013
Kristians Brekte is a weird master of all forms, and we're enjoying exhibiting his work in different mediums in our erotica department. Known best for his ultra-graphic paintings of skull-faced girls, Brekte also makes sculptures that rival his paintings in weirdness. Brekte encapsulates cratures in formaldehyde inside of little jars and creates wall-hanging effigies of barbies and dolls. Pasting together pig's feet, duck heads, skulls and snakes with action figures, teddy bears and barbies, Brekte's sculptures are reminiscent of Sid from Toy Story, the maniacal teenager putting together broken bits of children's shrapnel.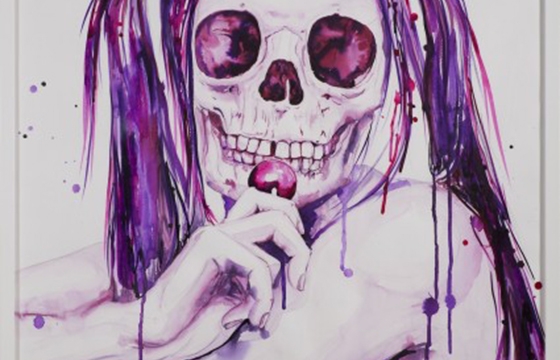 Erotica // Wednesday, May 01, 2013
Everything about Kristians Brekte is provocative. A Latvian illustrator whose latest show depicts skull-faced girls engaged in explicit and often violent sexual activity, Brekte is unafraid to paint what will make people want to look away-- or, alternatively, they won't be able to look away at all. Brekte's website depicts the words "If you're reading this, after 1 minute you'll die" and "I'll wear your face like a mask." The violent, liquid effect of his paint is evocative of a variety of human fluids, and if you think these images are graphic you should check out his website. We absolutely love the in-your-face quality of Brekte's work and his persona.