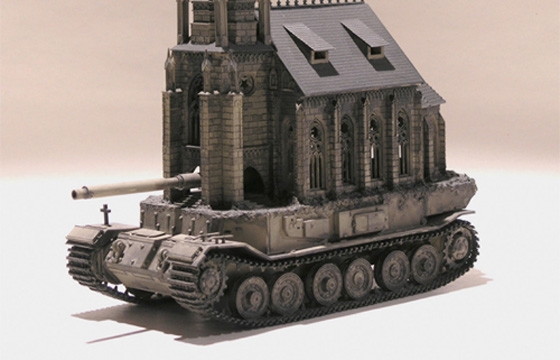 Juxtapoz // Monday, July 07, 2014
We are enjoying Kris Kuksi's latest series of Churchtanks. Kuksi is an American artist whose work has been shown at over 100 exhibitions worldwide including Art Basel, Pulse, and Scope. He has said that through his art he hopes to expose his audience to the awareness of the fallacies of man. "...much of mankind in the World today is elastic and fragile being driven primarily by greed and materialism."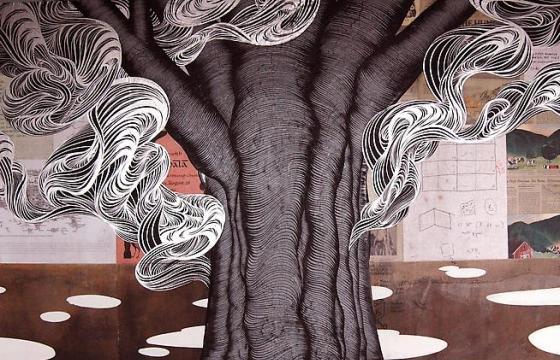 Juxtapoz // Thursday, July 12, 2012
Following GO EAST – the first incarnation in a two-part gallery swap project with NYC's Joshua Liner Gallery- Mark Moore Gallery is pleased to announce GO WEST: David Ellis and Kris Kuksi, featuring two concurrent solo exhibitions curated by Joshua Liner. While the show makes for Ellis' third solo exhibition in Los Angeles, it will be Kuksi's first local solo presentation of new work.