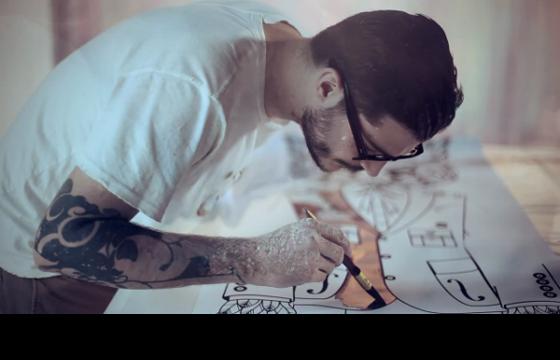 Illustration // Thursday, February 16, 2012
If you need something to help get your creative juices flowing, then this video exactly is the artistic foreplay you've been looking for. With the sleek production value and sex appeal of a mainstream music video, we follow the work process of Swedish artists Supakitch and Koralie, aka Metroplastique, as they collaborate on a massive (and totally rad) wall painting. Juxtapoz // Sunday, January 16, 2011
Husband and wife, and French artists Supakitch and Koralie just painted at VÄRLDSKULTUR MUSEET GÖTEBORG in Sweden, and Elroy shot a really well-made video of the process. We have followed Koralie for a long time, had her featured in the magazine, and it's really nice to see her in progress, working on her signature characters. Video after the jump . ..