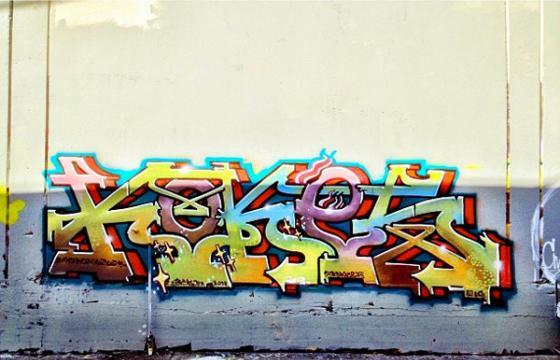 Graffiti // Tuesday, February 26, 2013
Kokes has been conjuring up brilliant graffiti formulas in his style lab for so long that everything he does oozes awesome.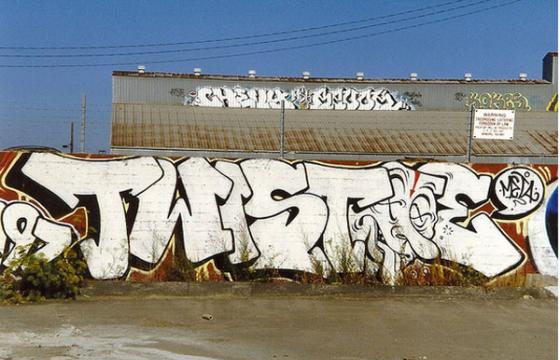 Graffiti // Wednesday, May 02, 2012
Here is a crispy clean Twist in 1997 with Chevy, Revok, and Kokes hanging out on a roof in the background.  A good time for S.F. graffiti scene.