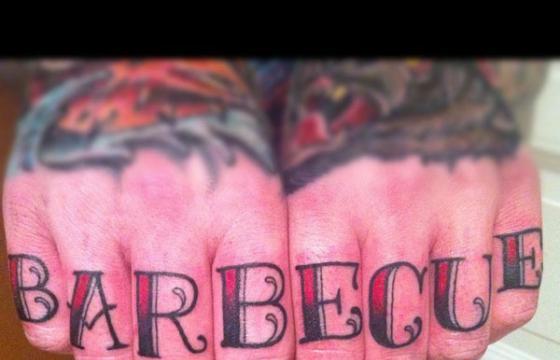 Tattoo // Tuesday, October 16, 2012
Nothing like wearing your love of barbeque loud and proud via sweet knuckle tattoo. Super clean lettering done by Annie Frenzel, who works at Lowbrow Tattoo in Berlin, Germany.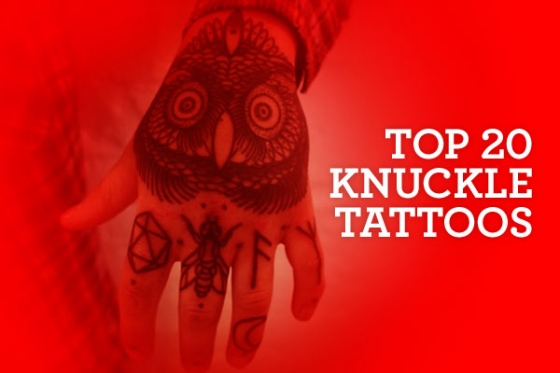 Top List // Thursday, June 21, 2012
Tensed-white, scraped against the ground, or smacked across your face--knuckles hinge the fingers to palms and facilitate the human rise to power. So why not draw all over 'em? Here's some knuckle tats we love.