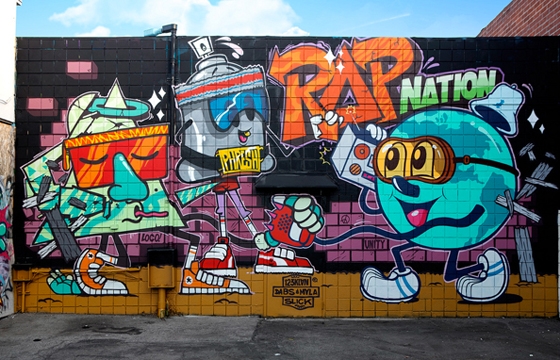 Graffiti // Thursday, April 25, 2013
The world, a spray can, and a halo-wearing pyramid, are keeping things cool and positive on this collaboration wall between Scien and Klor of the 123Klan, Slick, Dabs, and Myla. You can see this wall in Culver City, Los Angeles on Washington Ave.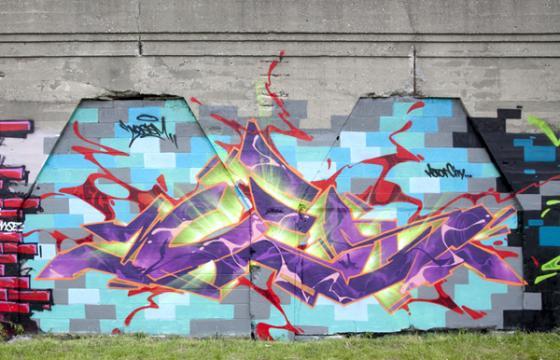 Graffiti // Monday, May 07, 2012
The Motor City is currently playing host to a large amount of international graffiti writers in town to add color to several walls.  Ces, Revok, Steel, Nekst Reyes, Sever, Knows, Pose, Zes, Yes 2, Askew, Smash, Risk, Omens, Klor and Shank have all been busy fuming up the post-apocalyptic city.  Sleezy McCheezy was on the scene and got the following pics.