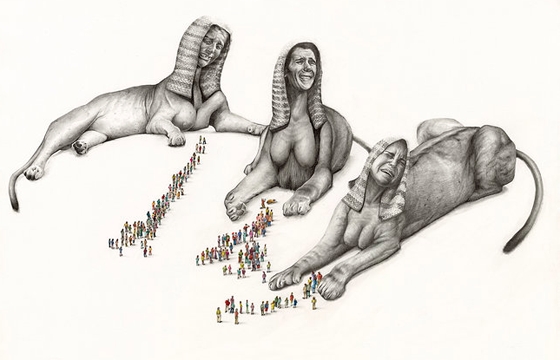 Juxtapoz // Thursday, August 29, 2013
This morning we take a look at the work of Kirsty Whiten. Kirsty initially gained notice for her large-scale portrait paintings and photorealistic drawings but her work has diversified in recent years to include sculpture and photography. Kirsty was profiled in June 2009 issue of Juxtapoz Magazine where she commented on her fascination with the "psychological power that women have over men" and how the 'dominance within relationships is something that's taken and given, in a quite a fragile way."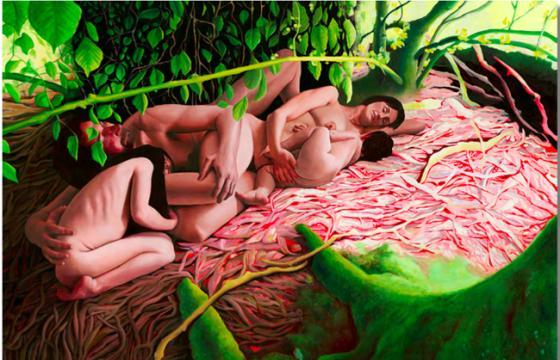 Juxtapoz // Thursday, September 01, 2011
On September 2, 2011, London's Stolenspace Gallery opens Feral Family, a new series of large-scale paintings from Kirsty Whiten, depicting moments of family intimacy set in a psychedelic forest. Whiten says the work seeks to express an unspoken but profound experience at the core of family, and of human experience.