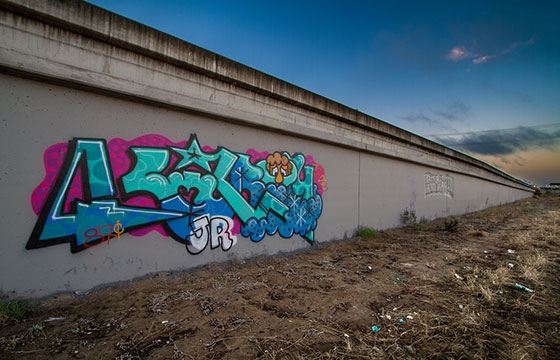 Graffiti // Monday, October 27, 2014
The iconic image and expression "Kilroy Was Here" used during World War II has resurfaced in the Oakland streets. This photograph beautifully documents a vibrant Kilroy piece over a thick grey buff.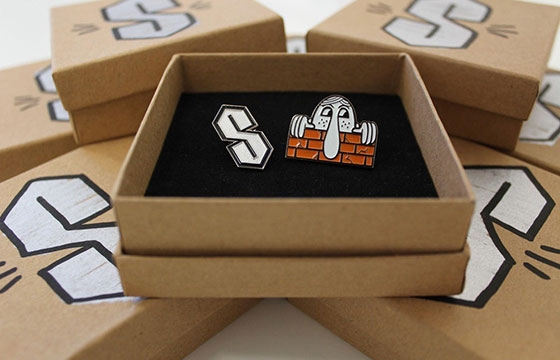 Graffiti // Saturday, December 21, 2013
The two ultra awesome iconic symbols, Kilroy Was Here and Super "S", are the subjects of a new box set created by 45 RPM and in our opinion are the best stocking stuffers ever. You probably doodled the Super "S" symbol (also once used as a logo for the lifestyle brand Stussy) on your notebook as a youth to kill time in class. And the Kilroy Was Here symbol became a popular graffiti scribble during World War II amongst GIs that has continually resurfaced since then. Each box set comes hand painted with a 64 page mini zine of all the best Internet found dedications to Super "S" and Kilroy worldwide, plus a bunch of photos of Super "S" wall doublings, as well as two enamel badges. Want, need, must have.