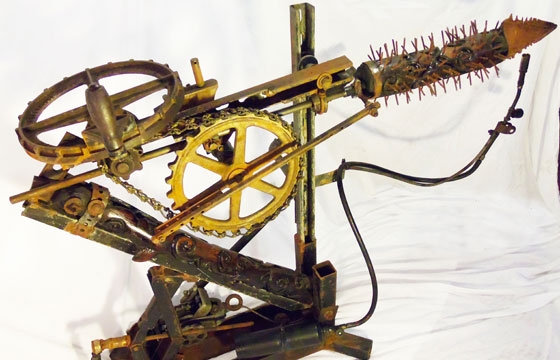 Erotica // Thursday, May 16, 2013
"The art that I create confronts the carnal aspects of the human condition directly by examining fear, pain and lust through archetypal imagery and the threat of real visceral experience. The form of each sculpture is meant to compel the eye toward closer examination while simultaneously arousing fear and erotic desire as the function is comprehended. The sculptures invoke scenes of violent sex and death, while the eye is forced to trace the organic structures and primal patterns that compose them in a mad ecstasy of autonomic polarities..."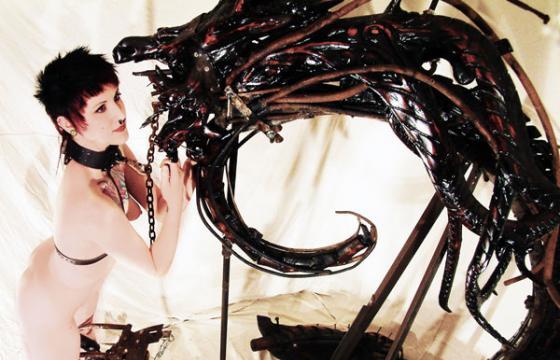 Erotica // Wednesday, February 22, 2012
Killian Skarr creates sculptures from wood, found hardware, leather, and bone. During heightened states of awareness brought about through clinical mania and intoxicants he wields a chainsaw, a blowtorch and a myriad of other power tools in a frenzy of mad invention. The end result of this process being aesthetically compelling, fully functional devices of torture and restraint.