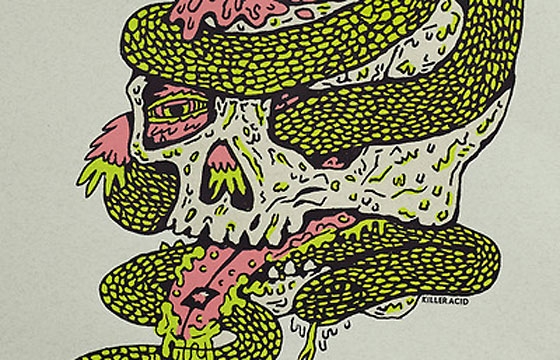 Illustration // Friday, December 20, 2013
Rob Corradetti (Killer Acid) is an artist born in Delaware. He has called New York City his home for 13 years. His drawings swarm with otherworldly characters, satanic monsters, perverted aliens, and rock and roll burn-outs. His Screen Prints are a marriage of intricate pen and ink drawings, cut and paste collage, and intense pop psychedelic colors...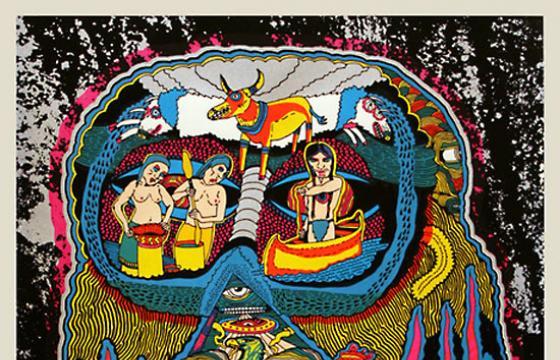 Illustration // Thursday, November 03, 2011
Killer Acid represents the printed matter of artist Rob Corradetti. Specializing in converting his illustrations to mulit-layered psychedelic silkscreen prints, Coradetti's works on paper would be the ultimate decor for any black-lit green room maaaaan.