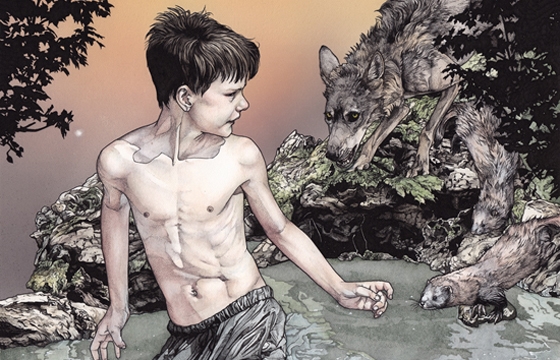 Juxtapoz // Monday, June 30, 2014
Death anxiety is an extremely common, persistent fear of our own destiny, and the inevitable outcome for us all. It's no wonder that this daunting unknown can propose an overwhelming fear as we are constantly attempting to guide and understand our very existence. The perception that we should be afraid of this reality, or the path to it, rather than revel in the beauty of life, seems almost as morbid as death itself...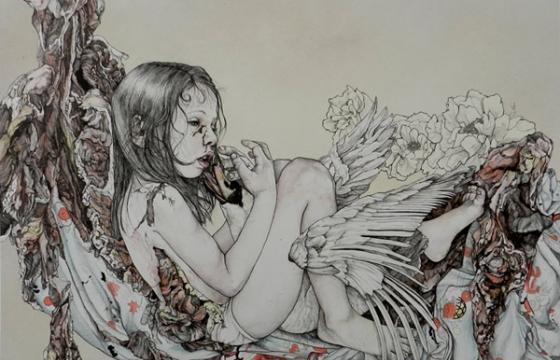 Illustration // Tuesday, August 07, 2012
Kikyz 1313 was born in 1988 in Querétaro, Mexico where she received her BFA from the Universidad Autónoma de Querétaro. After holding her first solo exhibition at the Museo de la Ciudad de Querétaro, she was offered an artist residency at the Nordic Watercolor Museum in Skärhamn, Sweden, where three of her completed pieces were selected for the National Biennial exhibition ArtEmergente in Monterrey, Mexico.