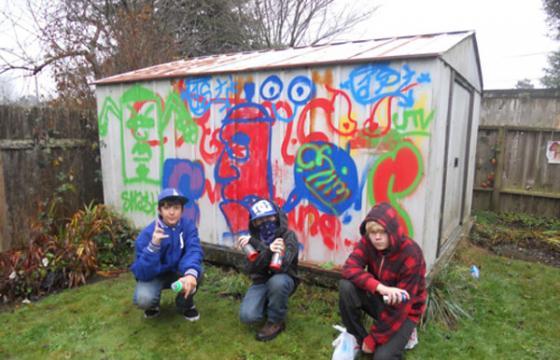 Graffiti // Sunday, April 15, 2012
Get ready; the new generations of graffiti writers are tough, rebellious, and taking over their parents shed in the backyard. There are also two future Crips in this photo, they will have to make enemies with there Blood buddy in time.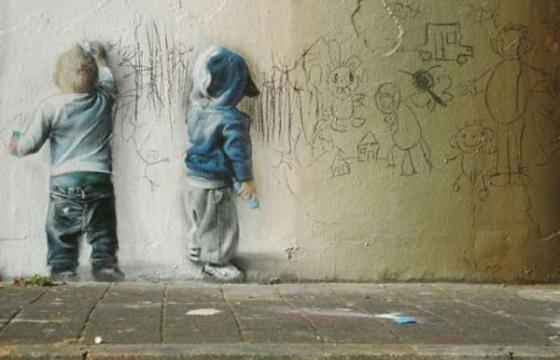 Street Art // Sunday, January 01, 2012
It's starts with some doodles on the bathroom walls in the first grade and ends up being a lifelong addiction. Happy New Year to everyone who gets started in 2012.