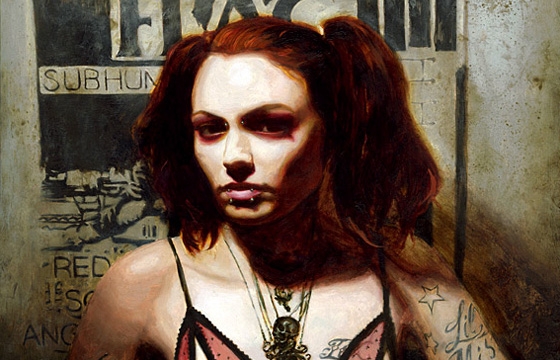 Erotica // Friday, April 11, 2014
Kevin Llewellyn's artistic practice blends the photorealistic verisimilitude and attention to detail of 19th century Academic painting with a decidedly contemporary take on the Nude, choosing as his subject matter tattooed babes with plenty of piercings and lots of rocker attitude. This ain't your grandma's oil painting! Llewellyn is based in Los Angeles.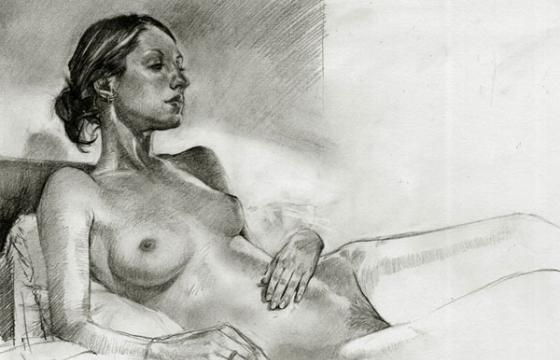 Erotica // Tuesday, February 05, 2013
The art of Kevin Llewellyn is extraordinarily complex despite its traditional and academic work. His artistic personality is split between a creative capable of bringing to life gorgeously erotic beings that challenge the imagination, and a genuine understanding and appreciation for 19th century academic realism.