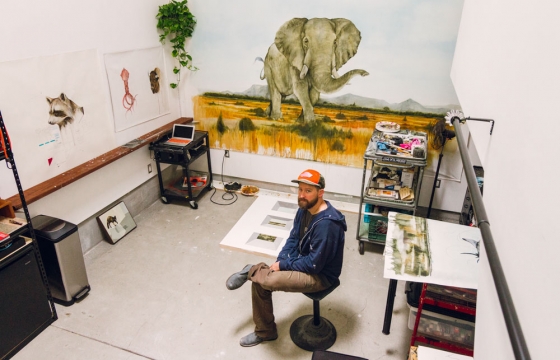 Juxtapoz // Wednesday, September 10, 2014
We stopped by Kevin Earl Taylor's San Francisco studio ahead of his upcoming exhibit with David Ellis at Subliminal Projects in Los Angeles this weekend. Taylor's paintings depict stark, surreal landscapes that seem like moments frozen in time. Animals and animal parts confront the viewer and each other, forms tied together by a common visual thread or somehow fused into one another and their surroundings...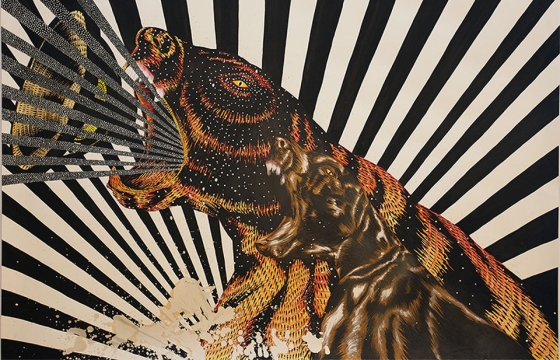 Juxtapoz // Thursday, September 04, 2014
On September 13th, 2014 David Ellis and Kevin Earl Taylor will be opening a new exhibition of work, "Spirit Animal," at Subliminal Projects in Los Angeles. Both Taylor and Ellis find ways to incorporate the environment that humanity has continuously distanced itself from and both remix their own spirit back into the portrayal...