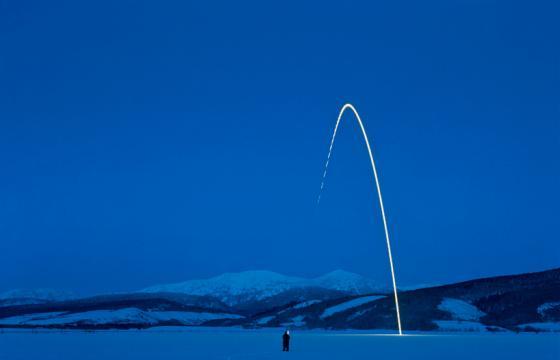 Juxtapoz // Saturday, February 16, 2013
New Photographs by Kevin Cooley will be on show at Wendi Norris Gallery in San Francisco in July. The work consists of a series of quiet snowy nighttime landscapes interrupted by light (distress signals) shooting through the sky.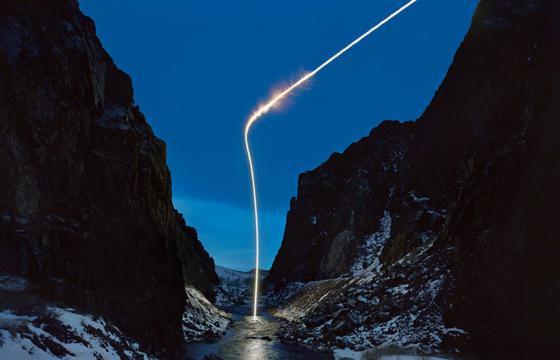 Juxtapoz // Saturday, June 04, 2011
There was a great line we once read about one of our favorite photographers right now, Kevin Cooley: he uses "the night sky like a giant canvass and a plethora of manmade light sources like paintbrushes to create stunning fine art and editorial imagery."