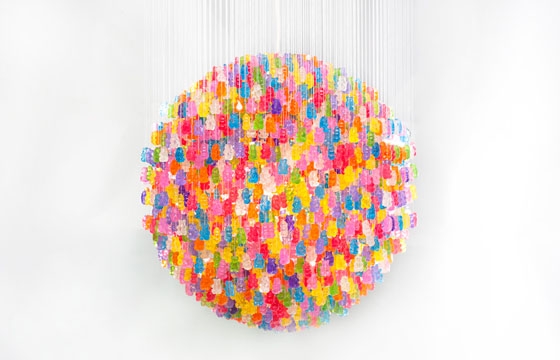 Juxtapoz // Tuesday, July 21, 2015
Wall Hop & Brass Brothers Films have teamed up on a video with Kevin Champeny, a sculpture and mosaic artist who's work creates a conversation between the subject & the pixels that create the subject. The sum is greater than it's parts and Champeny's work embodies this idea...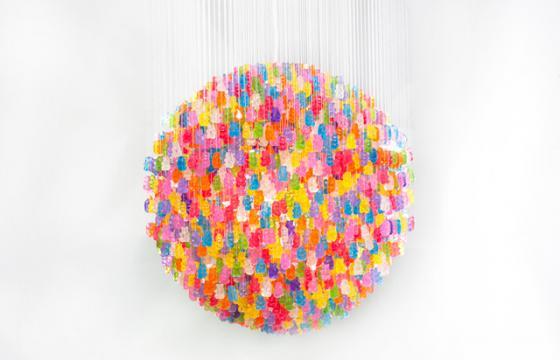 Juxtapoz // Monday, December 10, 2012
Show me someone who doesn't want a chandelier made out of over 3,000 hand-cast acrylic gummy bears? Kevin Champeny created the piece for home-furnishing company, Jellio, and comes in two sizes: the 18" diameter, 3,000 version, and the 31" diamter has around 5,000 bears. All hand-made, all acrylic gummy.