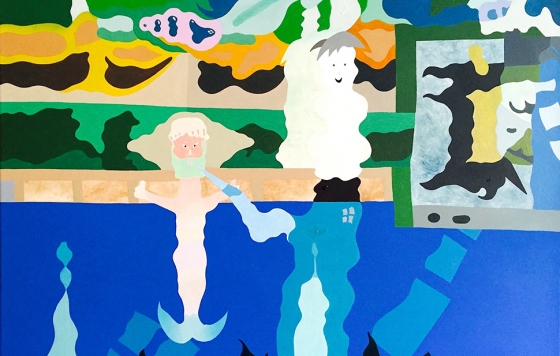 Juxtapoz // Thursday, September 10, 2015
Fredericks & Freiser is presenting a exhibition of new paintings by Keegan McHargue. In Topical, McHargue returns to the human figure, albeit broadly shaped, satirical versions. Though their expressions and gestures are generalized, McHargue defines them in surprisingly specific ways. A woman's lower torso is a single grotesque foot. A butterfly with human legs drifts in outer space. An artist paints the landscape wearing a Colonial hairdo sporting the body of a Centaur.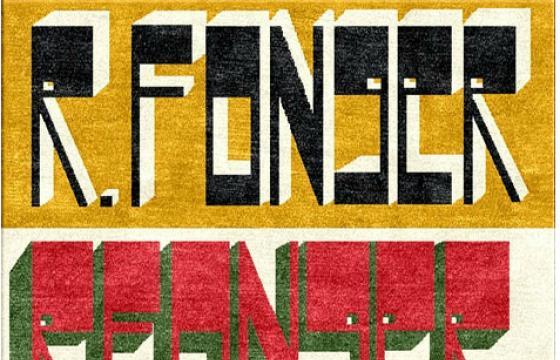 Juxtapoz // Wednesday, December 28, 2011
Misha Hollenbach, part of Perks and Mini and fantastic conceptual artist, just curated In the Garden at Utopian Slumps in Melbourne, featuring a series of rugs woven in Tibet from designs by Christian Hidaka, Hollenbach, Chris Johanson, Misaki Kawai, Barry McGee, Keegan McHargue, and Constanze Zikos.