 Graffiti // Wednesday, May 30, 2012
Last month, Rime and KC collaborated on work for a group show at Known Gallery in Los Angeles titled SKETCHY M%#HERFUCKERS.  This video offers a behind the scenes look at the inspirations for much of the work, highlighting some funny banter induced by mind melting fungi.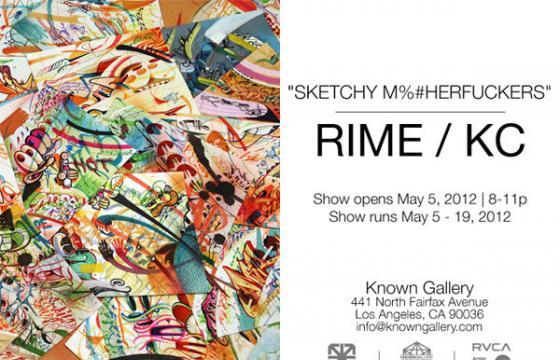 Graffiti // Tuesday, April 24, 2012
Sketchy M%#herfuckers opens May 5th, 2012 at Known Gallery in Los Angeles featuring new work from Rime and Kc.  Should be a good show worth checking out!