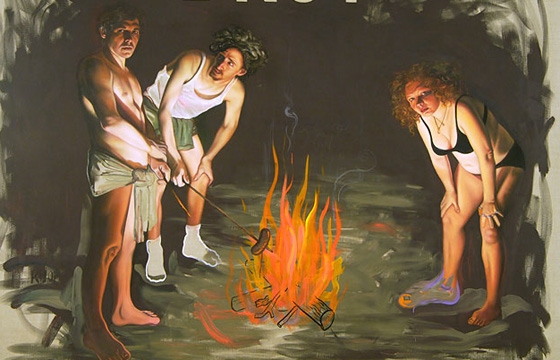 Juxtapoz // Wednesday, December 18, 2013
One of our favorite contemporary painters, Antwerp-based Kati Heck, just opened her first expansive museum show in Spain at the CAC Malaga, featuring 41 works: small- and large-format paintings, drawings, sculptures, photography and video. So, if you have family in Spain, live in Spain, live close to Spain, maybe make this show a holiday season must...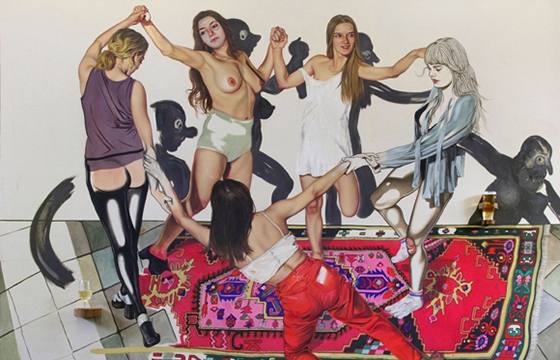 Erotica // Wednesday, May 08, 2013
Kati Heck is unveiling a new exhibition of works in her first solo show entitled 'Multikulti Sause' at Tim Van Laere Gallery. The show consists of seven monumentally-sized paintings, 2 photographic works and a series of drawings. Her paintings are staged with figure from her immediate environment, arranged to heighten drama and irony. They depict things that often happen in her studio--gatherings of an entire gang of strange visitors, old men, indie kids, her friends. The nude femaile form is confrontational, verging on softcore porn. Heck was born in Dusseldorf, Germany and works in Antwerp today.