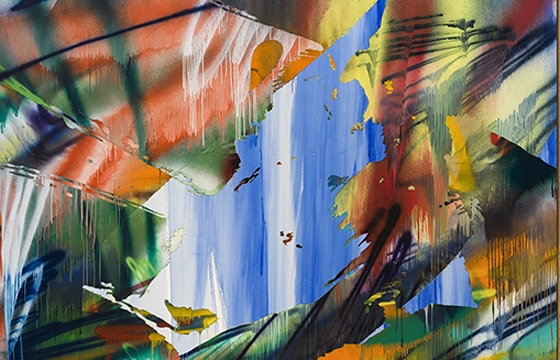 Juxtapoz // Sunday, May 10, 2015
Katharina Grosse stands for colour-intensive, multi-layered, expansive painting, which moves into space, appropriates spaces or opens up spaces for the very first time. With the spray technique characteristic of her, the artist applies colour precisely not only to two-dimensional surfaces but also to undermaterials such as earth and plants, furniture, clothing and architecture.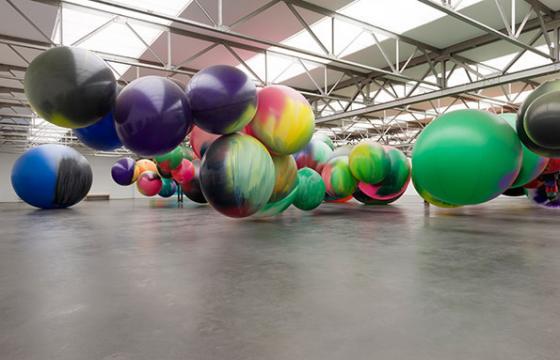 Juxtapoz // Saturday, February 23, 2013
The main display at Berlin-based artist Katharina Grosse's latest show is an installation of giant orbs of multi-colored PVC. In addition to the giant bouncy ball-looking pieces, Katharina has several large-scale paintings on the surrounding walls. Two Younger Women Come In And Pull Out A Table is on show until June 9 at De Pont Museum of Contemporary Art, Tilburg.