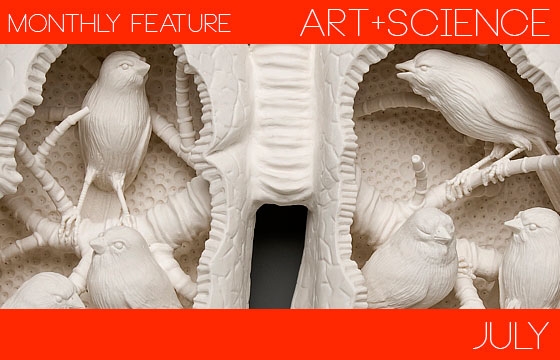 Illustration // Monday, July 08, 2013
Kate Macdowell is a ceramic sculptor whose delicately carved pieces entwine the beauty and universal order of the natural world with aspects of humanity's deleterious impact on the environment, responding to issues of climate change, toxic pollution, and GM crops. Her work also borrows its symbolic content from myth, art history, figures of speech, and other cultural formulas. A master craftswoman, Macdowell sculpts each piece out of porcelain, with smaller forms built petal by petal, branch by branch, allowing the artist to immerse herself in intensive, up-close study of nature's fundamental structures and most individual specimens.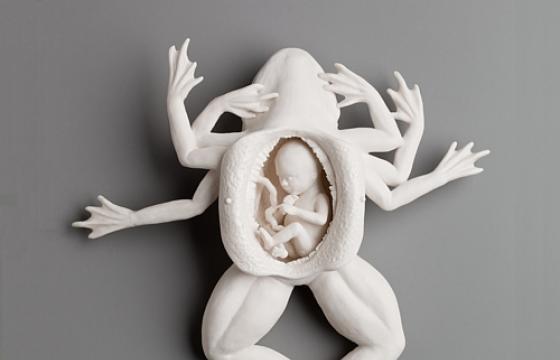 Juxtapoz // Monday, October 15, 2012
Kate Macdowell has traveled the world, taught mediation in India, and created websites for high-tech corporate environments. Yet, through it all, she has become somewhat of a ceramic guru. Macdowell's work, which is hand-crafted out of porcelain, looks at humanities struggle with our natural surroundings and how science has effected us over the years.