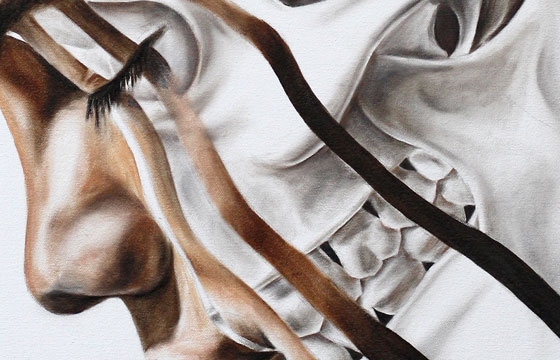 Erotica // Thursday, August 15, 2013
'Face Value' at Cukui gallery will feature new canvas works by Kamea Hadar and explores the human form and its relation to themes of sex, culture, and the human condition. The contrast of highly finished detail and rough paint strokes makes for an interesting balance of seemingly static imagery and the dynamic nature of an artist's hand. This not only moves the viewers' eyes around the pieces but pushes and pulls perspectives in and out. The use of negative space also adds to the dancing of perspective as well as allowing the audience to input pieces of their own interpretation. The show opens August 16th from 7-10pm.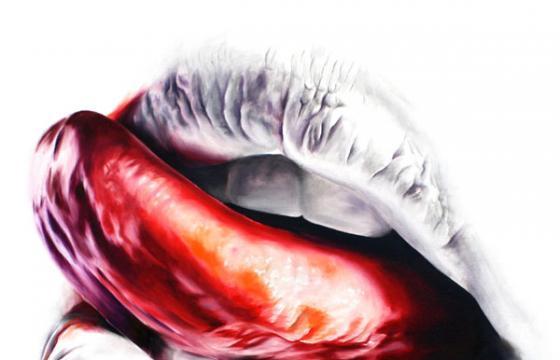 Erotica // Monday, December 10, 2012
Kamea Hadar grew up in the worlds of his Japanese mother and Israeli father. He began studying drawing and painting from a young age. As a child he took classes at the Honolulu Art Academy and University of Hawaii; and spent periods living, studying and creating at the Sorbonne in Paris, University of St. Louis in Madrid and the University of Tel Aviv, Israel. He currently resides in Honolulu, HI...