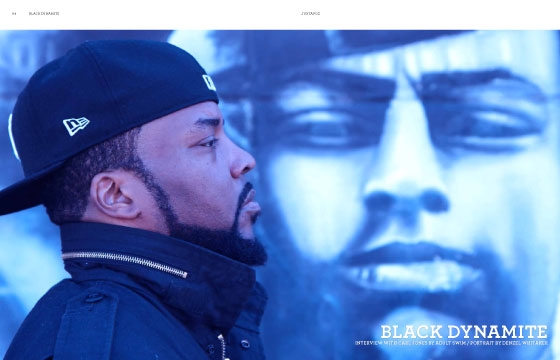 Vault // Sunday, July 01, 2012
Black Dynamite has been slowly infiltrating his way into all forms of media ever since Michael Jai White first conceived the character in 2006. After a critically acclaimed film in 2009, the Black Dynamite team joined up with Carl Jones to take Dynamite into television.
Juxtapoz // Wednesday, June 23, 2010
Otavio and Gustavo are the Brazilian twins Os Gemeos. The infamous duo is featured on our current July 2010 cover with a revealing interview with Caleb Neelon. Neelon has known the pair for over a decade, and gives us unique background insight on the pair and getting their interview locked down.