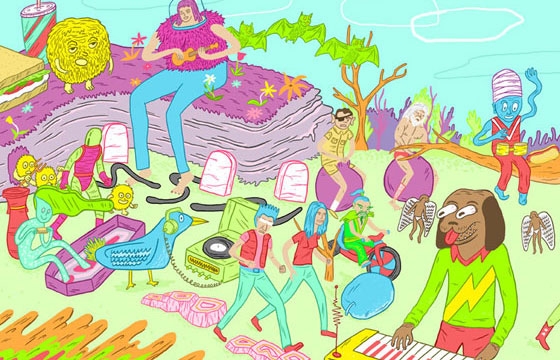 Illustration // Thursday, September 12, 2013
Reigning from the equally bizarre entity that is Portland, Joseph Harmon is an artist and illustrator with an affinity for seizure-inducing narratives and compositions. His work depicts an array of strangely rendered characters in a palette of juicy pop colors and hues. Get weird with Joseph's work for awhile... you won't regret it.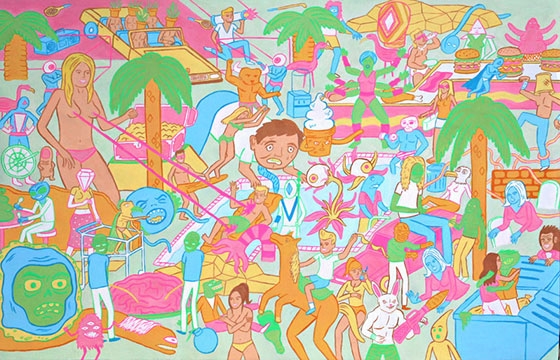 Erotica // Monday, June 24, 2013
Joseph Harmon is a Portland-based illustrator and toy artist with a penchant for seizure-inducing color combinations, fuzzy monsters, and laser beam blasting boobs. We love his crazy compositions, depicting a topsy-turvy universe where the laws of gravity and good taste have no sway. Jump on in and ride the wacky wave through Harmon's vibrant, silly, bawdy, and marvelously childlike imagination.