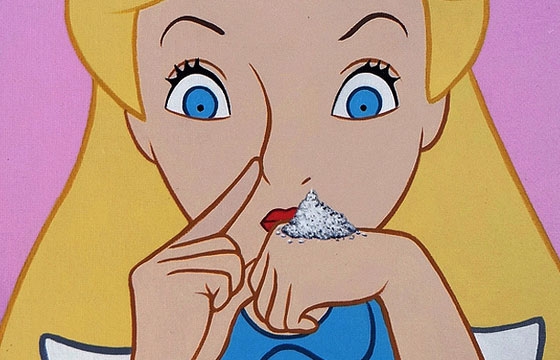 Erotica // Monday, August 26, 2013
DisHollywood is José Rodolfo Loaiza Ontiveros' latest visual project which attempts to re-mix beloved characters from Disney fairy tales with other entertainment icons and influences from the world of cinema, celebrity, and music. Showing through September 1st at La Luz de Jesus Gallery in Los Angeles, CA, this exhibition is a collection of visual curiosities that acts as a barometer for measuring our tolerance and acceptance levels, a new way of observing the "happy ending" that shows the darker side of our contemporary culture.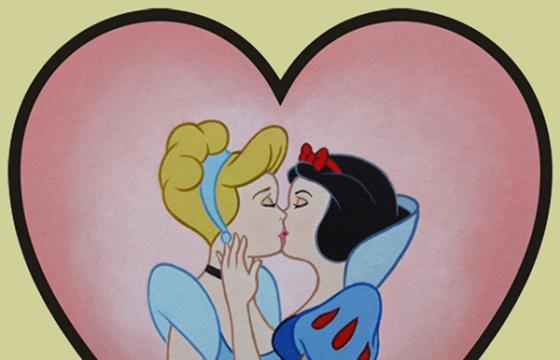 Erotica // Friday, September 30, 2011
"Disenchanted" is a series of paintings from up-and-coming Mexican artist José Rodolfo Loaiza Ontiveros. Appropriating beloved Disney heroes and heroines, Ontiveros places them in the darker human realities of perversion, voyeurism, and addiction. He also utilizes the contextual irony of his work to tackle more complicated issues, such as sexuality and faith.