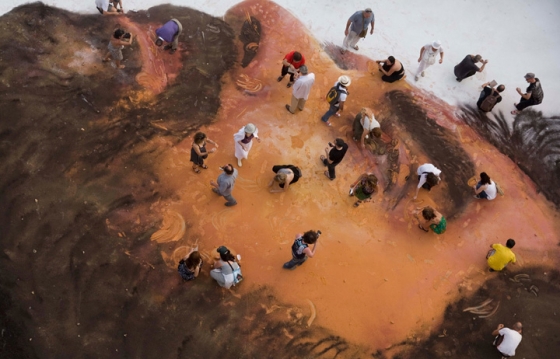 Street Art // Thursday, May 29, 2014
Jorge Rodriguez-Gerada is a Cuban-born artist who grew up in New Jersey. In college, he bacame active in the street art scene and helped found artist collectives whose focus lay in attacking billboards and utilizing guerrilla tactics to make their anti-corporate messages and frustrations known. His Identity series is composed of gigantic charcoal portraits of anonymous people scaling the walls of buildings in different cities around the world. These drawings question the controls imposed on public space, the role models that represent us and the type of events that are guarded by the collective memory.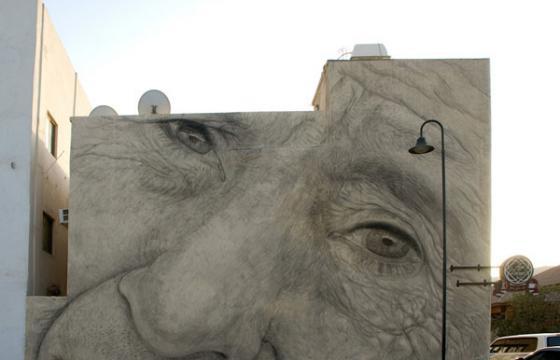 Street Art // Tuesday, May 08, 2012
Barcelona-based muralist, Jorge Rodriguez-Gerada, recently painted this temporary portrait in part of the Alwan 338 Festival in Manama, Bahrain. The artist painted the face of a local Bahraini fisherman, one of a few hundred left, in part of his identity series. The mural was painted with non-permanent materials and after the first rain it had been completely whitewashed off the wall. See the video included to watch the process.