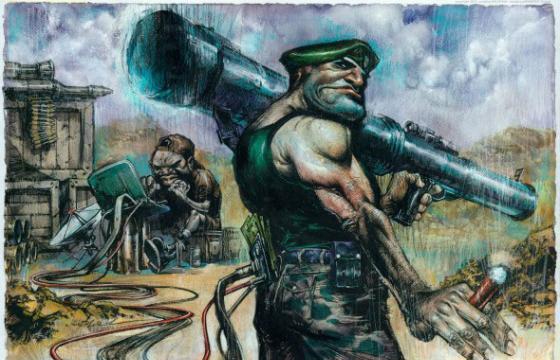 Juxtapoz // Monday, October 29, 2012
Much like all of the artists that are featured in the pages of Juxtapoz, it's really hard limiting the number of featured pieces that we showcase. Especially in Jon Way&hak's case, who was featured in our special Halloween issue. His art contains so many details that even showing 30 of his pieces wouldn't fully perform the justice that needs to be served. So therefore, here is a bonus selection of some more of Jon Way$hak's astounding artwork.
Juxtapoz // Wednesday, September 05, 2012
Jonathan Way$hak, who we have known about for a few years but just recently got to meet when Alex Pardee featured him in the Halloween Issue we just released has an opening tomorrow night, September 6 in Oakland at Zerofriends Gallery. We got a sneak peek, and we think you should check it out.