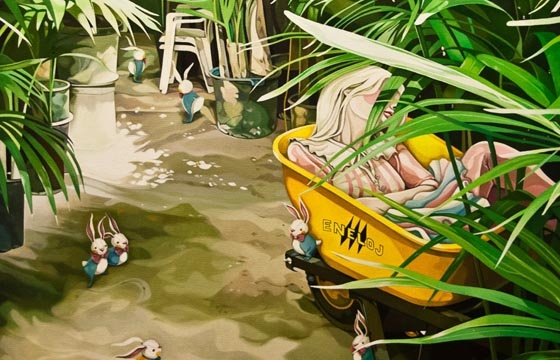 Juxtapoz // Thursday, April 24, 2014
Thinkspace Gallery is pleased to present Adrift, the gallery's first solo exhibition of new works by Los Angeles based, French born, artist Liz Brizzi. Her mixed media collage paintings combine photography, paper and acrylic washes of paint on board to build complex and layered graphic works that capture the architectural specters of the urban core. Originally looking to the forgotten and often bereft and marginalized corners of Los Angeles, and traveling to its outskirts and un-gentrified peripheries, Brizzi sought to excavate the beauty of its imperfect embrasures.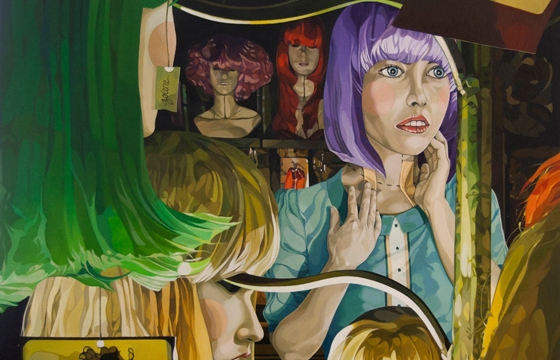 Juxtapoz // Monday, April 29, 2013
Thinkspace is pleased to present new work by Los Angeles based artist and illustrator Jolene Lai, opening May 4 2013. Born and raised in Singapore, Lai's work unveils an empathetic co-mingling of whimsy and melancholy by tenderly excavating the affective landscapes of happiness and heartbreak, history and contemporaneity.