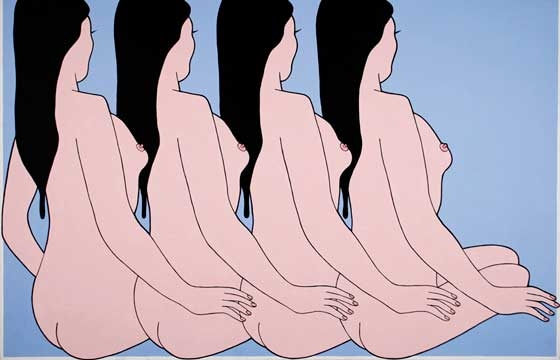 Erotica // Monday, June 30, 2014
Born in 1928 in Los Angeles, illustrator John Wesley now works in New York at the age of eighty-five. Wesley began painting at twenty-two after holding a series of odd jobs. His cartoon like acrylic paintings are simple in line work and color palate...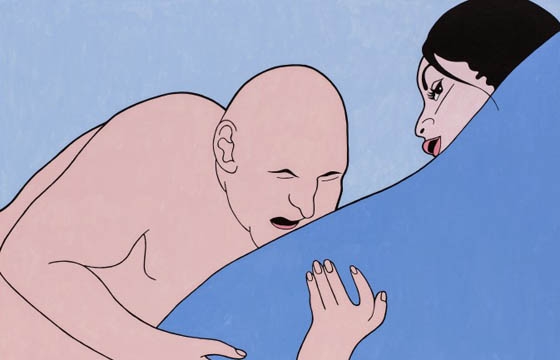 Erotica // Thursday, December 26, 2013
Originally published on July 10th, 2013: Even though this show closed last week at David Kordansky in Los Angeles, John Wesley's work, as always, looked fantastic. "Objects and Paintings includes paintings and sculptures from several periods in Wesley's career; all of them point to the "eccentric precision," as Dan Flavin described it in the show's catlogue, that has made him one of the indispensible American artists of the post-war period.