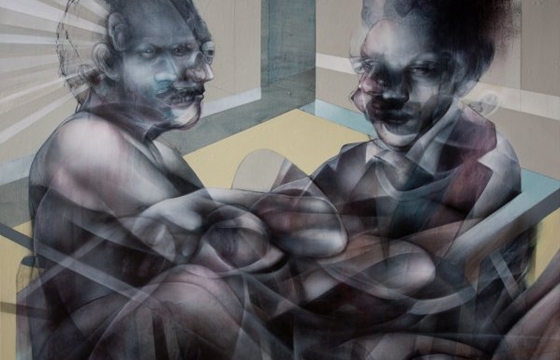 Juxtapoz // Friday, February 14, 2014
The multi-talented, German-born, Denmark-based artist John Reuss comes from a background in graphic layout and design, marketing and communication, and, in addition to a BA in Computer Science, is an excellent self-taught painter whose work we are very much enjoying this morning....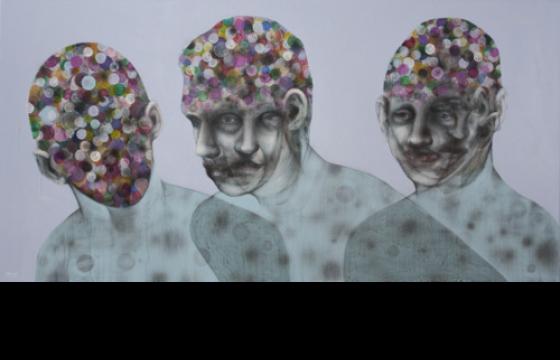 Juxtapoz // Monday, January 07, 2013
My work is characterized by contrasts - the juxtaposition of opposites on several levels - which is recognized throughout my paintings. Fine detail, drawn lines and meticulously painted shapes clash with bold brushstrokes, spatters and blurred contours. Soft organic shapes and multifaceted figures meet hard, calculated geometric abstractions.