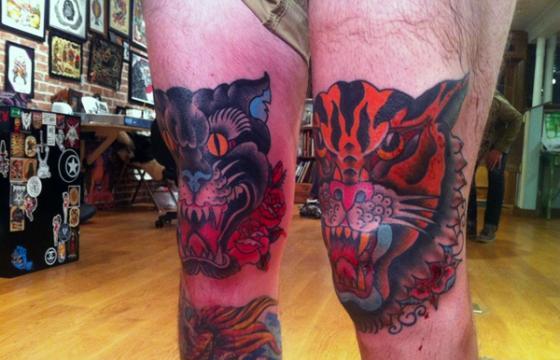 Tattoo // Thursday, November 29, 2012
A set of beautiful feline kneecaps from John Reardon of Greenpoint Tattoo Co. in Brooklyn. With their bold colors and complementary snarls, these guys look like they were pretty painful acquisitions--but definitely worth it. To see more work from Reardon--like this insane werewolf neck piece--check out his website.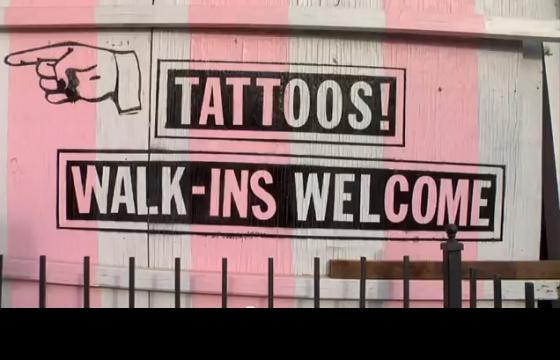 Tattoo // Thursday, December 15, 2011
We just watched this new collaborative project and two-part video series where Queens, NY native Luis Tolentino shows off his skateboarding skills and inspires Brooklyn tattoo artist John Reardon to put fresh ink on a Chevy Sonic. In the end, Reardon has 7 hours to re-design the look of the all-new Chevy Sonic.